Love these little signs! So precious!
http://pattonspatch.blogspot.com/2013/07/back-to-school-photo-booth-props.html
I had my MIL make some of these for my son! So easy to roll up and put away!
http://lilmoptop.blogspot.com/2010/10/easy-fabric-roads.html
I love that these are duplo! Nice and big and great to pattern with!(and free cards...)
http://allourdays.com/2012/10/duplo-lego-pattern-tower-busy-bag.html
Last but not least, this is a picture of what to do with your class list: Shrink the list or retype them on the back of YOUR nametag so that you won't have to worry about finding the list during something like a firedrill or even at recess!
http://kindergartenfever.blogspot.com/
I added a Feedly button. Hopefully, I did it right!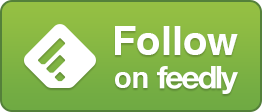 Or follow with Bloglovin'. :)